We made a commitment
This is science with a scale, scope and influence few organisations can match. At the Chemicals Regulation Division (CRD) of the Health & Safety Executive (HSE), we focus all our skills, knowledge, resources and commitment on protecting the environment and human health from the effects of potentially harmful substances. It's a truly national remit.
This is regulatory science at its best. Your work here will be forward-thinking, strategic and connected to decisions made by central government and large scale business. Our voice is heard at the highest levels. So will yours.
---
About HSE
At the Health and Safety Executive (HSE), we believe everyone has the right to come home safe and well from their job. We use world-leading science to prevent work-related death, injury and ill health. We don't just inspect and investigate, we also provide advice and training to organisations. All this together means we help keep people safe, boost productivity, support the UK economy and contribute to a fairer society.
---
"I feel like my contributions are appreciated and that I'm making a difference, as cliched as that phrase can be… It's not meaningless work, it has an effect, it's worthwhile."
---
About CRD
A 300-strong division, the CRD delivers regulatory schemes protecting the health of people and the environment, balancing the economic and social benefits that pesticides, biocides, industrial chemicals and detergents offer to society, and helping to ensure the safe and sustainable use of these chemicals. We work with businesses large and small, industry bodies, government departments and other regulators across Europe and globally. And with the UK's transition from the EU, we are evolving and working hard to meet the challenges ahead.
To find out more about careers within CRD, you can watch our recent webinar on demand. You will have the opportunity to hear from some of our regulatory scientists about their experiences and the impact of their work. If you are unable to watch the webinar, you can download a copy of the presentation with notes here.
"People respect each other for the science and quality of work rather than background."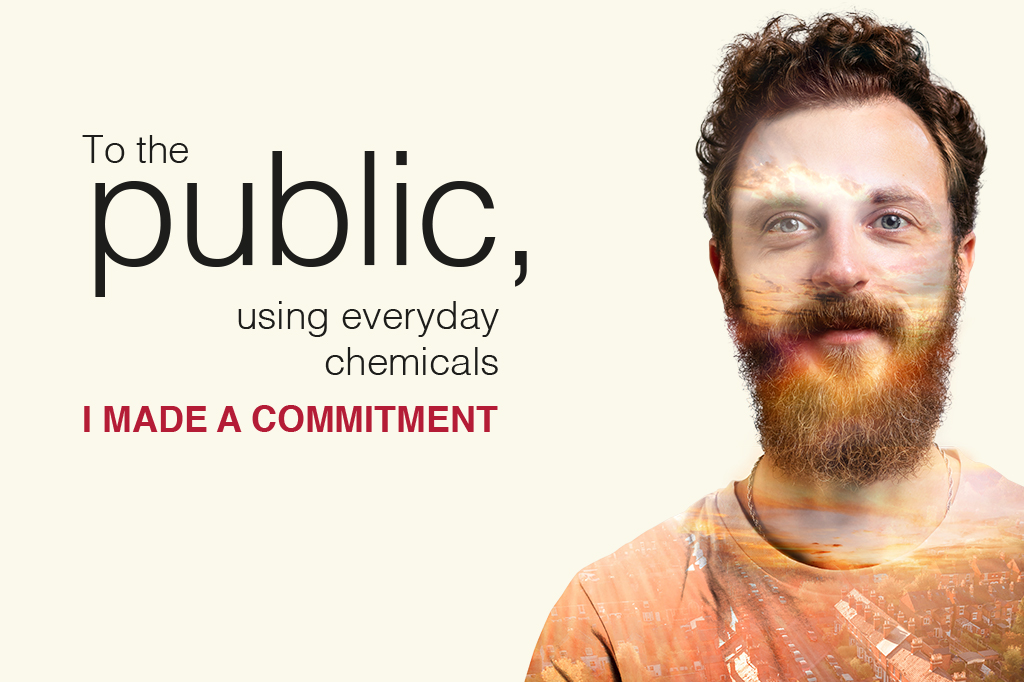 ---
Vacancies
Opportunities are available to join our team of regulatory scientists in HSE across a range of disciplines, find out more below.
The rewards
In addition to this hugely impactful work, you can look forward to the following Civil Service rewards package:
Salary of £25,674 (rising to £30,821 after successful completion of training with pay award pending)
Access to the Civil Service pension scheme
Comprehensive training programme
25 days' annual leave, rising to 30 days after five years (plus 9 public holidays/privilege day)
Generous paid maternity, paternity and adoption leave
Special leave for caring or other emergencies
Onsite fitness centres and canteen (where available)
Recruitment process
Stage one: online tests
Once you have completed a short registration form you'll be invited to complete three online tests. If you successfully complete the tests, you will then complete a full application form. This must include your CV, a supporting statement as well as evidence in two technical areas. For help in applying visit Civil Service Careers – How to Apply.

Please remember you must complete the tests and the full application form by the close date 12th April.
Stage two: the sift
We will use the Civil Service Success Profiles to assess your technical knowledge and experience.
---
Stage three: the assessment stage
If you are successful in stage two, we'll invite you to this next and final stage. Here you'll be assessed in more detail to find out your suitability to be a regulatory scientist on your technical skills, key behaviours and attributes required. Due to the current COVID restrictions, the assessments will be held virtually and interviews will be via video. We can accommodate additional needs.
If you would like to know more about the work of a regulatory scientist or about the recruitment process please contact Ben.cook@hse.gov.uk or Lyndsey.goddard@hse.gov.uk
Stage four: onboarding
Anticipated start date Autumn 2021